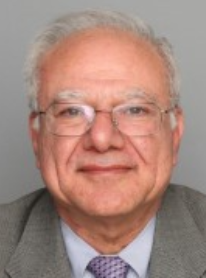 Michael S. Barsa, CPA
New York Branch Director
As a Chief Financial Officer and Controller, Michael Barsa has an extensive history of building and leading high performance finance organizations with hands on handling of all accounting functions. A member of the Board of Directors of Target Logistics, Inc. in Los Angeles, he helped with the company's IPO in 1996.
Mr. Barsa was the Vice President of Finance and Administration with The MDE Group, Inc. in New Jersey, an investment management and financial counseling firm that ranked fourth in the United States, managing over $1 billion in assets. Reducing annual external audit fees by 90%, Mr. Barsa became an expert in managing payroll taxes while performing all accounting functions.
By instituting internal compliance procedures and streamlining corporate structure, he saved an additional $250k in yearly revenue. Starting in 2003, Mr. Barsa became the Chief Financial Officer of ROA Hutton, a Real Estate conglomeration involved in building, construction, and management of real estate in New York, California and New Jersey. Overseeing all aspects of financial and administrative functions for the company and its affiliates, Mr. Barsa expanded his expertise in heading off payroll tax resolution issues by reorganizing the various operating companies and discontinuing the unprofitable ones.
As a CPA and a Member of AICPA with an entrepreneurial perspective, Michael Barsa joined the Tax Resolution Institute as the Director of TRI's New York office, employing his extensive experience to expand the business.