by Matthew Cohen
The IRS offers several options to taxpayers who filed their tax returns but can't afford to full-pay the amount they owe by the due date.
For example, if a taxpayer is unable to pay the full amount owed over the 10-year statute of limitations on collection, they may claim hardship and end up paying a lower amount.
On the other hand, if a taxpayer can full-pay their liability within the time allowed by the IRS which is currently 6 years (72 months), they may enter into a streamlined installment agreement assuming they meet certain requirements.  One such requirement up to this point is that the taxpayer owe $50,000 or less.
According to their website (click here to see article), the IRS is testing a new program in which taxpayers may enter into a streamlined installment agreement owing as much as $100,000 including penalties and interest.   If the remaining time on statute of limitations for collection is equal to or greater than 7 years, the taxpayer must make monthly payments equal to the total amount due divided by 84.  If there is less time remaining on the statute, the taxpayer will need to pay on a monthly basis, the full amount due divided by the number of months remaining on the statute.
The IRS website indicates that taxpayers owing more than $50,000 have an extra year to satisfy their debt while those owing $50,000 or less do not.  It seems counter-intuitive to reward taxpayers for owing more.  It begs the question, if someone owes $49,800, do we advise them to wait enough time to increase their liability above $50,000 so that they have an extra year to pay?  The answer is…it depends.
The goal of this expanded IRS program is to have more taxpayers satisfy their liabilities.  The IRS believes that about 90% of individual taxpayers owing tax qualify for this program.  While they may qualify, it begs the question as to whether they can afford to full pay the amount they owe over the prescribed time frame.  Remember that this program is temporary and may or may not  become permanent.  For this reason, if you owe more than $50,000 but less than $100,000, and can afford to full-pay the amount due over 7 or less years, act quickly to be sure you can take advantage of this program.
If you still can't afford to pay with the new relaxed rules, rest easy knowing there are several other ways to solve your tax problems.  For more information, contact the Tax Resolution by calling us at (800) 401-5926 or email us at info@taxresolutioninstitute.com.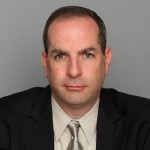 Matthew Cohen is a partner at the Tax Resolution Institute.