Bonus Depreciation & Cost Segregation Tax Planning with Geoffrey Gan, Manager, of KBKG Pasadena.

KBKG is an industry-leading tax saving strategies firm that specializes in helping their clients as well as consumers and businesses of other CPA firms significant tax savings.
Visit their Services page for their complete offerings.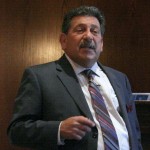 Peter Y. Stephan, executive director of the TaxResolutionInstitute.com, leads the nation's most respected Tax Resolution services firm.
Call 800-401-5926 for immediate assistance.