After a six-month intensive study, the IRS presented a sweeping reform of and a new blueprint for tax return preparation oversight. Regardless of credentials or licenses, all preparers who sign returns and receive compensation for their accounting work will have to register with the IRS. In addition, although unenrolled preparers will now be required to complete competency testing, they also will have to take continuing education. The registration process for preparers will be conducted online and the tentative start date is September 1, 2010.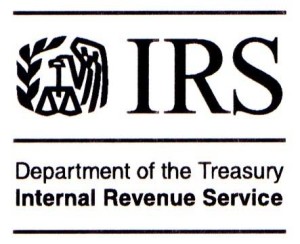 Although the new requirements will not affect the 2010 filing season in theory, the IRS has instituted plans to immediately increase its internal oversight of preparers across the board. Since the new reforms will be expensive, a fee will be charged to preparers for both initial registration and ongoing renewal in the future. Unenrolled preparers also will be required to pay for their own competency testing.  Since interested members of Congress want the new requirements to include all tax preparers with no loopholes, legislation is being introduced to require universal registration.
In theory, the new blueprint will not increase the cost of tax preparation for taxpayers. Still, it remains unclear how these new fees will impact the prices of tax preparation. As the IRS tax code has increased in complexity, the number of Americans choosing professional assistance with their tax preparation has increased dramatically. In 2008, the IRS reported that professional tax return preparers processed over 87 million individual federal tax returns. In addition, there are over 1 million tax preparers working in America.
When it comes to the regulation of preparers, the federal government's role traditionally has been limited. Rather than have IRS oversight, tax attorneys, CPAS and enrolled agents have been licensed by individual states. Luckily, from the perspective of Peter Stephan and the Tax Resolution Institute, California has been considered a model of tax preparation oversight on the national level for years. Unlike most states, California requires 60 hours of education from approved providers and for registered tax preparers to carry a $5,000 preparer surety bond.
As an indirect result, Peter Stephan's advanced course on tax resolution has been such a success with tax professionals since it counts towards the education credit and continuing education hours. Since unenrolled preparers will be required to complete 15 hours of continuing education annually, there is no question that there will be a significant jump in the registration numbers for Peter Stephan's Tax Resolution seminar.
Finally, the IRS plans to assemble a top-flight team to examine the role and influence of software in the process of tax preparation. Questions to be raised in relation to such software will include the following: the accuracy of such tax returns, issues of security and privacy in relation to proprietary financial information, and the overall reliability of computer filing. Since the tax preparation software industry remains unregulated, industry standards have not been firmly established.
It looks as if the new IRS tax preparation blueprint is just the beginning of the changes that are to come. The overall implication is that a taxpayer should stick with trusted tax professionals who can demonstrate a history of reliability when it comes to the intricacies and challenges of modern tax preparation. Without question, when it comes to this implication, Peter Stephan and the Tax Resolution Institute perfectly fit the bill.